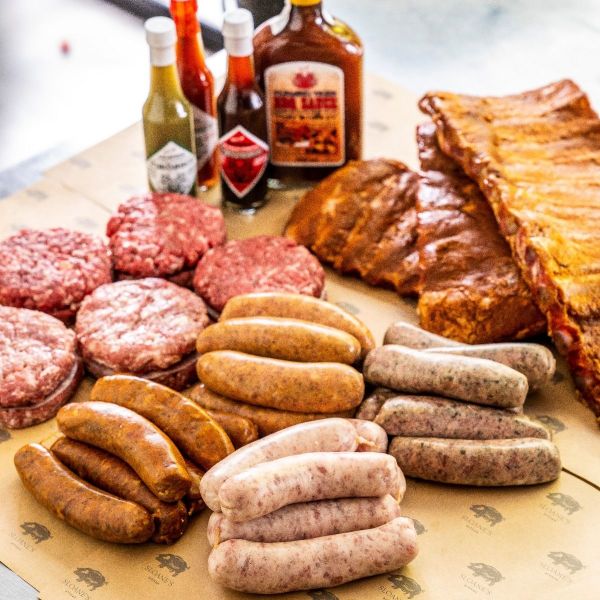 Availability:
100

in stock
Our BBQ Boxes contain a selection of our meats and sauces for you party.
The BBQ box 20 will feed 20 - 25 hungry guests
6x Spicy Rubbed Spare Ribs
20x Beef Burgers (pork availble on request)
3kg (36) sausages of your choice
2x BBQ Sauce
1x Set of three Thaibasco (Original, Chipotle, Jalapeno)
(Please request which sausages you would like in the comments box on ordering)
Delivery outside of Bangkok:
1) If you have any questions contact the vendor BEFORE you place your order.
2) How and where your order is delivered depends on where you live.
3) Your order may be delivered door to door, to the main bus station or by other means.
4) If you want to know how Sloane's will deliver to your area, contact them.
5) Chilled products may become frozen as we put dry ice in the foam box.
6) You will receive your order within 4 working days.
More Information

| | |
| --- | --- |
| Country of Origin | Thailand |