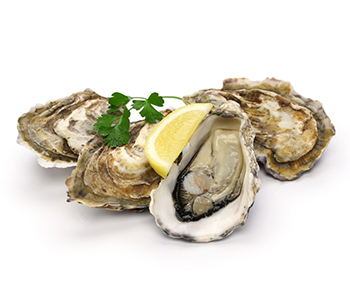 'Fine De Claire Oyster 48pcs Pre-order 7-10 days NO.4
Availability:
48

in stock
FINE DE CLAIRE FRESH OYSTER – NO.4
Famous oyster from French Atlantic Coast, the largest oyster-producing region in the world. The oysters are finished in knee-deep Claire (shallow pond) which are connected to the open sea for a minimum of one month. These result less fleshy but slightly sweeter, nutty flavor with a distinguished taste.
Storage
• Lay shucked oysters on a plate and cover them with a wet paper towel or keep in the fridge at temperature between 2ºC - 4ºC.
• Fresh. Unprocessed
• 48 pcs/box (50g -65g/pc)
*Freeze your Oyster if you need to store more than 5 days.
Pre-order 7 - 10 days.
Special Price
฿2,160.00
Regular Price
฿2,640.00
More Information

| | |
| --- | --- |
| Country of Origin | - |