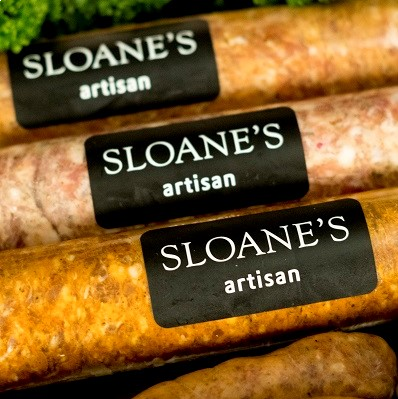 Sloane's Chorizo Meat. Gluten Free
Availability:
970

in stock
Chorizo sausage meat without the casings.
A Spanish style cooking chorizo. Semi-cured and flavoured with smoked paprika, oregano, garlic and red wine. Gluten free.
The pork used in Sloane's sausages come from free range, herb fed happy pigs!
Allergens - Garlic, Red Wine
Frozen.
Delivery outside of Bangkok:
1) If you have any questions contact the vendor BEFORE you place your order.
2) How and where your order is delivered depends on where you live.
3) Your order may be delivered door to door, to the main bus station or by other means.
4) If you want to know how Sloane's will deliver to your area, contact them.
5) Chilled products may become frozen as we put dry ice in the foam box.
6) You will receive your order within 4 working days.
More Information

| | |
| --- | --- |
| Country of Origin | Thailand |