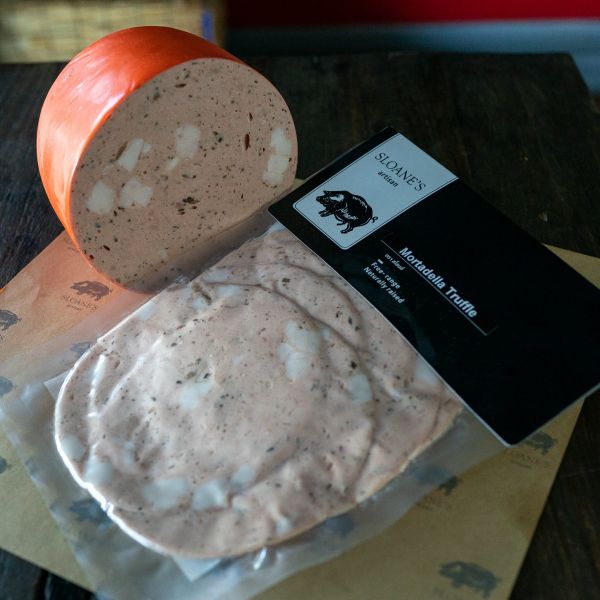 Sloane's Mortadella with Black Truffle.
Availability:
Out of stock
Mortadella with Black Truffle
Sloane's in house made Mortadella.  An artisan version of the classic Italian slicing sausage.
Our Black Truffle Mortadella is made using plenty of chopped black truffle, then sliced thin.
Allergens – Dairy
Chilled
Delivered by Sloane's 
200g
Sloane's use's sustainable, high welfare farms for our animals that are free to range and un-caged, we don't use any unnecessary antibiotics or growth hormones or other unnecessary nasties.


Delivery outside of Bangkok:
1) If you have any questions contact the vendor BEFORE you place your order.
2) How and where your order is delivered depends on where you live. 
3) Your order may be delivered door to door, to the main bus station or by other means. 
4) If you want to know how Sloane's will deliver to your area, contact them.
5) Chilled products may become frozen as we put dry ice in the foam box.
6) You will receive your order within 4 working days.
More Information

| | |
| --- | --- |
| Country of Origin | Thailand |