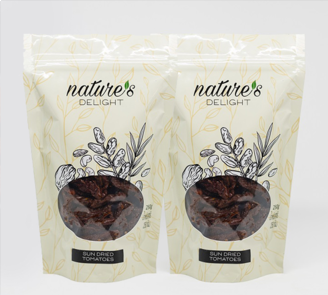 Sun Dried Tomatoes x 2packs.
Availability:
20

in stock
Sun dried tomatoes are produced using an old tradition of drying them in the Mediterranean sun. This process gives them an incredible deep flavour.
These sun-dried tomatoes are an excellent topping for pizzas and can be added to soups, pastas, dips and tomato based dishes. It will add amazing flavour and colour to your recipes.
Special Price
฿256.00
Regular Price
฿320.00