Voyage Pang On 100% Arabica Single Origin 250gm. Beans (Royal Project Foundation)
โวยาจ ปางอุ๋ง กาแฟ 100% Arabica Single Origin ชนิดเม็ด 250 กรัม จากโครงการหลวง
สัญชาติของสินค้า: ประเทศไทยจังหวัด แม่ฮ่องสอน
Voyage Pang On 100% Arabica Single Origin 250gm. Beans (Royal Project Foundation) from Mae Hong Son
Country of Origin: Thailand / Mae Hong Son Province
Product Shelf life: 1 Year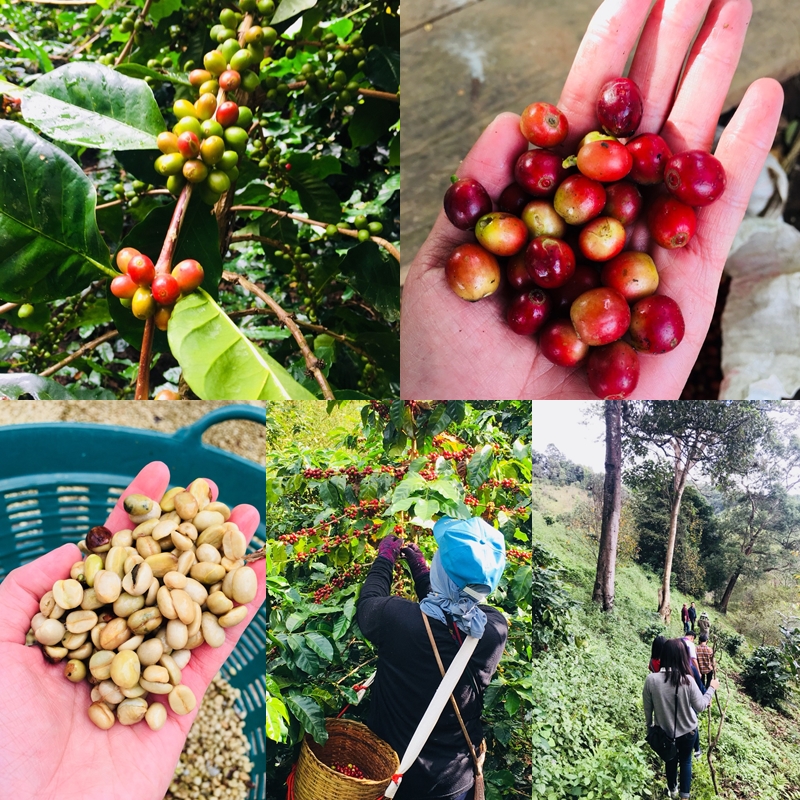 Pang On coffee beans are roasted at the Royal Project Foundation in Mae Hong Son province. The Pang On coffee cherries are cultivated on the hills bordering  the provinces of Mae Hong Son and Chiang Mai, enjoying high growing altitude of approximately 1100 to 1200 meters above the sea level where most of the population living there are the Karen Tribe. 
100% Single Origin Arabica Beans
Roast Profile: Medium Roast.
Altitude ±1,300 m.
Origin: Mae Hong Son and Chiang Mai.
Tasting Note
Roundness, Sweetness, Aromatic and long-lasting flavor characterize this complex and aromatic coffee with a hints of natty and dried plum
More Information

| | |
| --- | --- |
| Country of Origin | Thailand |