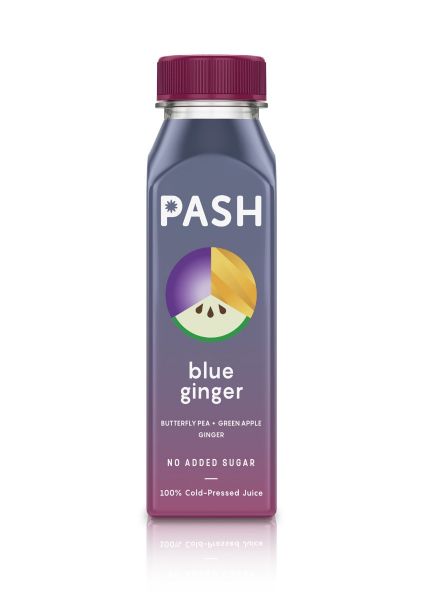 Availability:
5000

in stock
Green apple mixed with organic butterfly pea, and ginger
Strengthen your heart functioning
Good for your skin
Memory enhancer, brain booster, anti-stress
Lower insulin level
Rich in antioxidant
Note: Our packaging sizes are 12bottles package, you can order total amount of 12 bottles for the optimum shipping cost
แอปเปิ้ลเขียวผสมอัญชัญออแกนิค, และขิง
คุณสมบัติ
เสริมสร้างการทำงานของหัวใจ
มีคุณสมบัติบำรุงผิวพรรณ, ผม, และเล็บ
ช่วยส่งเสริมการทำงานของสมอง ความจำ และลดความเครียด
ลดระดับอินซูอินในเลือด เหมาะกับผู้เป็นโรคเบาหวาน
อุดมไปด้วยสารต้านอนุมูลอิสระ
การสั่งซื้อ: แพคเกจกล่องของเราบรรจุได้ 12ขวด, เพื่อความคุ้มค่าสูงสุด เราจึงแนะนำการสั่งรวมยอด 12ขวด
    Intense ginger flavor profile, for ginger and herbal lover, tone down with the butterpea mixed with sourness from green apple. Give you a new experience from a juice drink
HPP Technology let you preserve our drink by 45days in the refridgerator.
Chemical free, water free, we're using in house test method to ensure the best for our consumer.
Cold-chained processing, Keeping our juices in perfect condition in every dimention
    Handle with care
Finished our drink once you open the bottle within 2day.
Last 4-5 hour within ambient temparture
Shake well!
     รสชาติเข้มข้นหนักไปทางขิงตัดกับความเปรี้ยวและความหวานธรรมชาติจากแอปเปิ้ลเขียว, ผสมกับอัญชัญสดเพื่อเพิ่มคุณค่าทางโภชนาการอีกหนึ่งมิติ
เก็บรักษาได้ 45วันในตู้เย็น ด้วยเทคโนโลยีฆ่าเชื้อด้วยแรงดัน
ปราศจากสารเคมี, ไร้การเจือปนของน้ำและสารแต่งเติมอื่นใด
ผลิตด้วยขบวนการควบคุมความเย็นทั้งระบบ จึงแน่ใจได้ว่าคุณค่าทางโภชนาการถูกเก็บรักษาไว้อย่างดี
การเก็บรักษา
เมื่อเปิดขวดควรรับประทานให้หมดภายใน 2วัน
อยู่ในอุณหภูมิภายนอกตู้เย็นได้เป็นเวลา 4-5 ชั่วโมง
เขย่าขวดก่อนดื่ม (การตกตะกอน เป็นธรรมชาติของน้ำผลไม้ 100%)
More Information

| | |
| --- | --- |
| Country of Origin | Thailand |