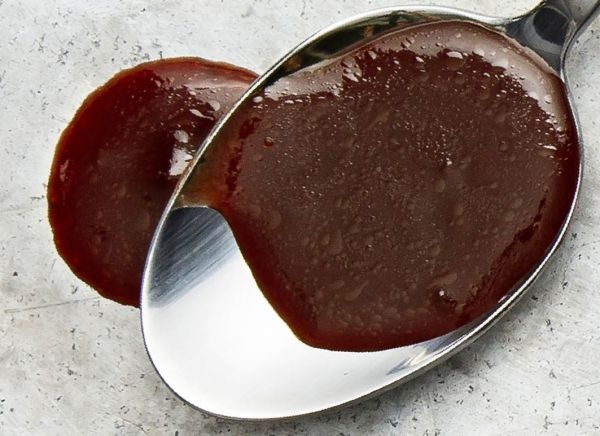 Demi Glace Sauce 50g. (ซอสเดมี่กลาส)
Availability:
10

in stock
Demi glace sauce (ซอสเดมี่กลาส) 50 กรัม
Reheat instructions after thawing :
Cut the corner of the pouch and microwave it at 800 watt for 15– 20 seconds and serve with your meal.
How to store products : Keep frozen at –18 °C in the frozen compartment in a refrigerator
How to thaw products : Thaw products overnight in the cooling compartment at 4-5 °C in a refrigerator.
* Not recomend to refreeze products after thawing.
* Shelf life after thawing : 7 days in a sealed pouch
วิธีการอุ่นก่อนเสิร์ฟ : แนะนำให้ ตัดปากถุงเล็กน้อย อุ่นไมโครเวฟ 15-20  วินาที ที่กำลังไฟ 800 วัตต์ จัดลงจาน พร้อมเสิร์ฟ
วิธีการเก็บรักษา : Frozen -18'C หรือ ช่องเก็บฟรีซตู้เย็นบ้าน
วิธีการทำละลาย : Thaw product overnight in the cooler at 5'c
* สินค้าทุกตัวแนะนำให้ทำละลายในตู้เย็น 1 คืน อุณหภูมิ 4-5 องศา
* เมื่อทำละลายสินค้าแล้ว ไม่ควรนำกลับไปแช่แข็งอีก
More Information

| | |
| --- | --- |
| Country of Origin | USA |