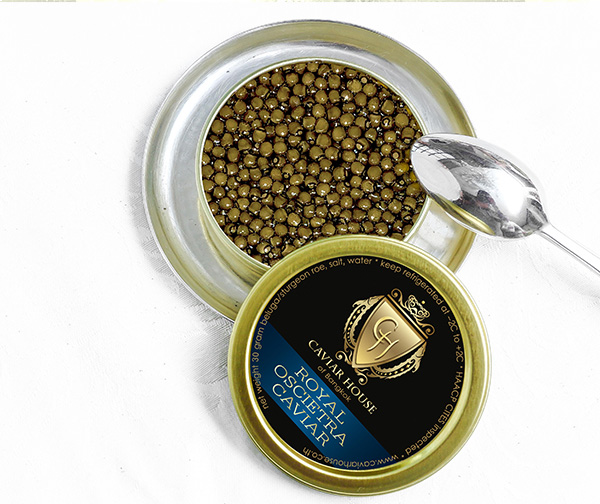 'Royal Oscietra Caviar 30g. Delivery 7-10 days
Oscietra Caviar is made from roes of hybrid fish beluga/sturgeon. This caviar has firm and bigger eggs close to Beluga in size, mostly in colors of pearly gray or dark hazel.
The flavor is refreshing with a lush buttery, long aftertaste. The eggs are crisp with a distinctive aroma.
This is one of the most popular types nowadays considering its delicious taste.
Oscietra Caviar Egg size : 3.0 – 3.2 mm (Dark hazel color)
Product Weight: 30g
1) If you have any questions contact the vendor BEFORE you place your order.
2) You will receive your order within 7-10 working days.
Special Price
฿2,500.00
Regular Price
฿2,833.00
More Information

| | |
| --- | --- |
| Country of Origin | Thailand |