Voyage Huay Nam Khun 100% Arabica Single Origin 250gm. Beans (Royal Project Foundation)
โวยาจ ห้วยน้ำขุ่น กาแฟ 100% Arabica Single Origin ชนิดเม็ด 250 กรัม จากโครงการหลวง
สัญชาติของสินค้า: ประเทศไทยจังหวัด เชียงราย
Voyage Huay Nam Khun 100% Arabica Single Origin 250 Beans (Royal Project Foundation)
Country of Origin: Thailand / Chiang Rai Province
Product Shelf life: 1 Year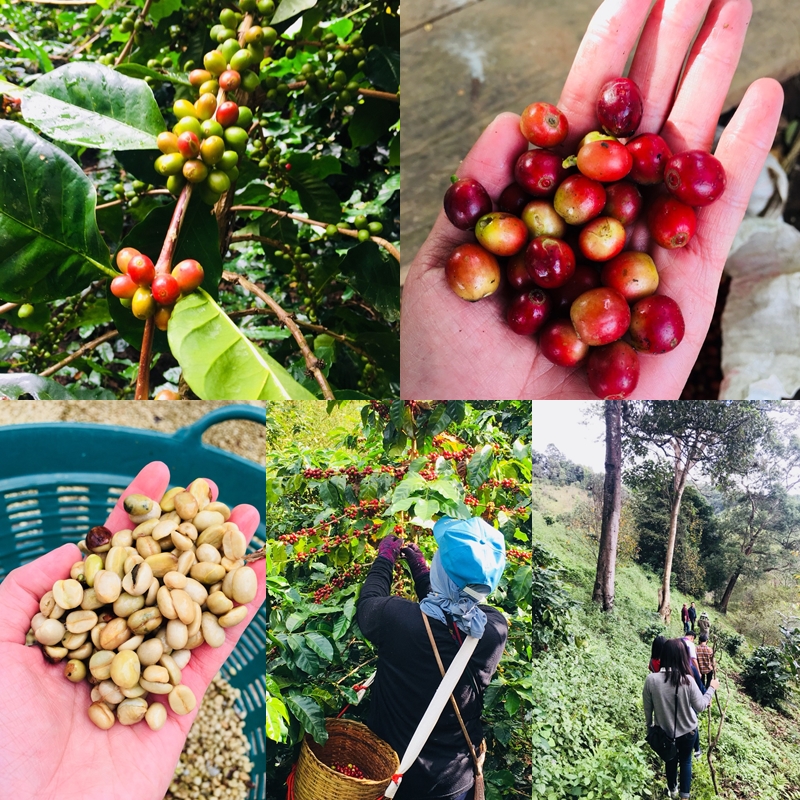 The Royal Project officers attentively share their knowledge and advice to the farmers resulting in the production of good quality and great tasting coffee beans.
The coffee is carefully roasted at the Royal Project factory with a blend of dark and medium roast beans for a soft well-balanced taste with a unique aroma.
100% Single Origin Arabica Beans
Roast Profile: Medium Roast.
Altitude ±1,300 m.
Origin: Huay Nam Koon, Chiangrai
Tasting Note
This coffee is known for its roundness and long lasting flavor with fruity note and its mind acidity.
More Information

| | |
| --- | --- |
| Country of Origin | Thailand |