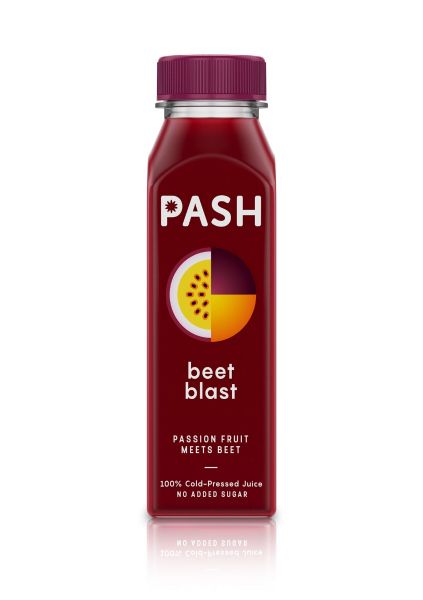 Availability:
4990

in stock
Beetroot, Passion fruit, Pineapple, Mango with a touch of ginger
Various vitamin included, vitamin K, Calcium, Zinc, Copper, Phosphorus all packed in a single bottle
Lower your cancer growth rate
Improve metabolism rate
Help your digestion and excretion
Perfect fit for your exercise time
Note: Our packaging sizes are 12bottles package, you can order total amount of 12 bottles for the optimum shipping cost
บีทรูทผสมกับเสาวรส, สับปะรด, มะม่วง และ ปลายสัมผัสของขิง
คุณสมบัติ
อัดแน่นไปด้วยวิตามินหลากชนิด เช่น วิตามิน K, แคลเซียม, ซิงค์, คอปเปอร์, ฟอสฟอรัส
ลดอัตราการเกิดมะเร็ง
เพิ่มอัตราการเผาผลาญของร่างกาย
ช่วยการย่อย, การขับถ่าย
เหมาะกับการดื่มเพื่อการออกกำลังกาย
การสั่งซื้อ: แพคเกจกล่องของเราบรรจุได้ 12ขวด, เพื่อความคุ้มค่าสูงสุด เราจึงแนะนำการสั่งรวมยอด 12ขวด
     One of our signature, and best seller. Beetroot always known as one of the popular superfood. And use to improve a anthelic performance. Combining with a mixture of tropical fruits based fruits, made it complicated but lovable for both your body and tougue.
HPP Technology let you preserve our drink by 45days in the refridgerator.
Chemical free, water free, we're using in house test method to ensure the best for our consumer.
Cold-chained processing, Keeping our juices in perfect condition in every dimention

100% Natural, Cold pressed juice 
Nutritional value
Taste
Color
Scent
    Handle with care
Finished our drink once you open the bottle within 2day.
Last 4-5 hour within ambient temparture
Shake well!
อีกหนึ่งเครื่องดื่ม signature ประจำร้าน PASH, บีทรูทที่คัดสรรค์มาสกัดอย่างเข้มข้น ตัดโทนรสชาติขมและกลิ่นของบีทรูทลงด้วยผลไม้หลากชนิด เพิ่มความหอมของเครื่องดื่มและปลายสัมผัสด้วยการใส่ขิง ทำให้ Beet Blast เป็นหนึ่งในเครื่องดื่มที่มีมิติมากที่สุดตัวหนึ่ง
เก็บรักษาได้ 45วันในตู้เย็น ด้วยเทคโนโลยีฆ่าเชื้อด้วยแรงดัน
ปราศจากสารเคมี, ไร้การเจือปนของน้ำและสารแต่งเติมอื่นใด
ผลิตด้วยขบวนการควบคุมความเย็นทั้งระบบ จึงแน่ใจได้ว่าคุณค่าทางโภชนาการถูกเก็บรักษาไว้อย่างดี
การเก็บรักษา
เมื่อเปิดขวดควรรับประทานให้หมดภายใน 2วัน
อยู่ในอุณหภูมิภายนอกตู้เย็นได้เป็นเวลา 4-5 ชั่วโมง
เขย่าขวดก่อนดื่ม (การตกตะกอน เป็นธรรมชาติของน้ำผลไม้ 100%)
More Information

| | |
| --- | --- |
| Country of Origin | Thailand |